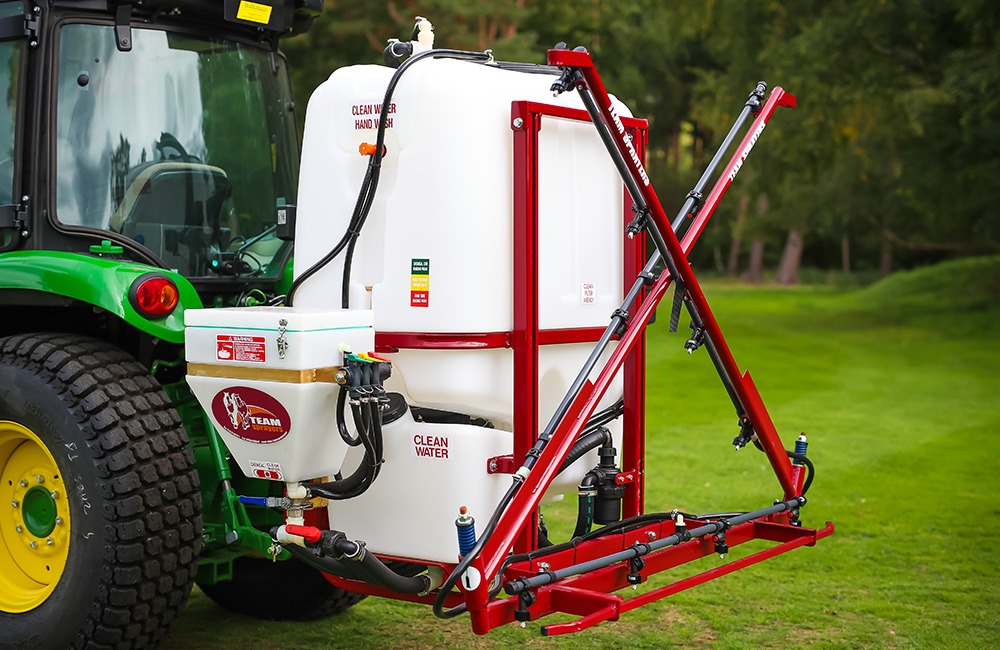 Expertly produced sprayers built on experience
We have been manufacturing trailed, mounted and pedestrian sprayers for the agricultural, groundcare and sportsturf markets since 1981; almost 40 years of knowledge and expertise which we apply to the build of every sprayer we produce.
All our sprayers are built to high specifications with a focus on accuracy, boom stability and strength. We offer a range of advanced options on all our sprayers including GPS mapping and nozzle control.
British Sprayers, Built to Last
All our sprayers are built to order at our Ely factory using high quality parts and materials.  This gives us the ability to build bespoke sprayers to exactly suit our customers' needs. 
Every sprayers comes with a range of advanced functions as standard for example a choice of either manual or electric folding boom, a dual covered boom system or computerised auto spray rate controller, which automatically adjusts spray application rate to forward speed to ensure effective, accurate and controlled application. We are pride ourselves on the excellent quality of all our sprayers, whether they are designed to be used on a farm or golf course, a sprayer built by Team will perform for years.
For what we need, the Team Vixen perfect. Plus the customers like to see that we are forward thinking in terms of safety and the economic use of chemicals. We've balanced the smallest of nozzles with a relatively strong mix, resulting in the chemicals going a lot further without compromising effective application.
We are celebrating this year as we reach a milestone anniversary on – 40 years of manufacturing at our Ely factory in Cambridgeshire.